Any home renovation and addition requires electrical work, from moving outlets to installing new lighting fixtures, to accentuating the new space with the latest smart technologies. You can trust our experienced team to advise you and get the job done.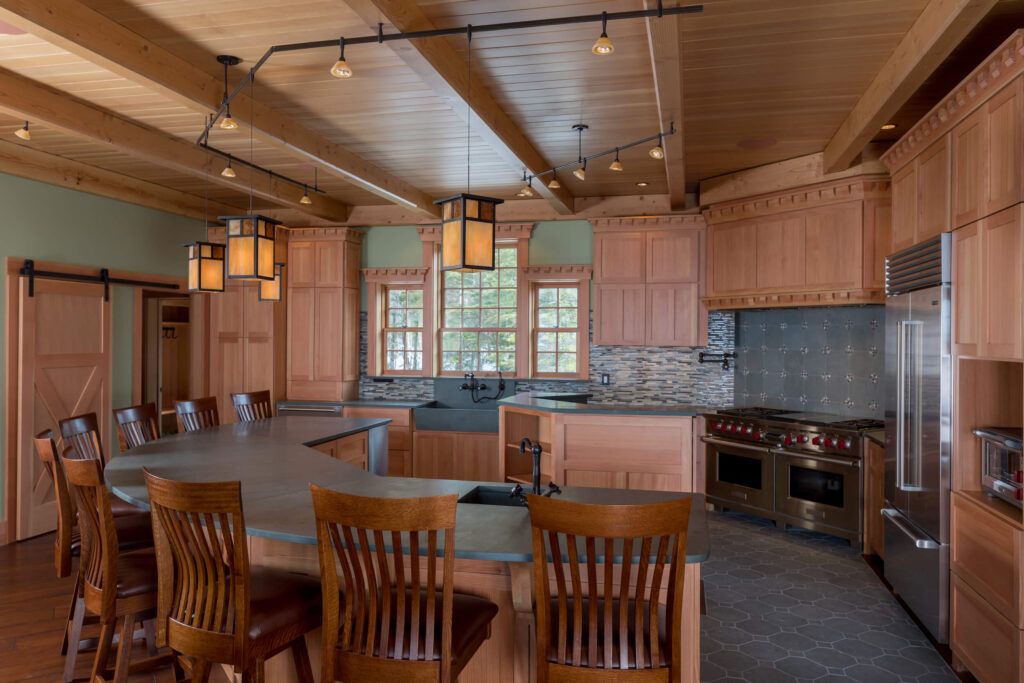 From blueprints to project completion, DeBlois Electric is with you every step of the way, whether you are tackling a renovation/addition or building from the ground-up!
Step 1: Project Planning and Design
We begin each project by working closely with the homeowner and builder to confirm lighting placement and product recommendations. We have the ability to generate a lighting layout on your plans for review to be sure all your needs are met. We are available for onsite walk-throughs and strive for ongoing communication with your team.
Step 2: Product Selection
Our team helps you find the right lighting for your home by working with you and your builder, along with lighting industry partners. We also can recommend energy-efficient and eco-conscious products, smart home systems, and generators for your specific needs.
Step 3: Warehouse and Delivery
Our warehouse and delivery system ensures that the project lighting will be ready when you need it. Our staff works directly with your team to determine delivery dates. All deliveries include:
– Clearly marked installation locations for each box
– Appropriate light bulbs included for each fixture
– Complex systems are noted with specific instructions and layouts
Special handling and onsite delivery for the entire home lighting order is the hallmark of DeBlois Electric service.
Step 4: Project Completion
Every residential project is assigned a dedicated project team, including a project manager, assistant project manager, and electrical superintendent to oversee our highly trained journeymen electricians. Our goal is to complete your electrical project on time and on budget. We also will work with you to request Efficiency of Maine lighting rebates.
We take pride in making our clients happy.
"We've worked with DeBlois Electric on numerous projects and have been impressed by their team of highly specialized professionals, their quality of work, and their positive, can-do attitudes."
- Kevin French - Landry/French Construction
"I have worked with the DeBlois family for many years and been impressed by their consistent commitment to providing a high level and comprehensive platform of employee benefits for their employees. They have respectfully pushed us to make sure that whatever we bring to the table, their employees will always be given the best possible benefit options at the most reasonable cost."
- Mark W. Anthoine, RHU, CLU, ChFC - BGA Financial
"DeBlois Electric Company has been an engaged member of Associated Builders and Contractors of Maine since 1990. They set the standard for safety, performance, and integrity in the construction industry. They develop people, win work and deliver that work safely, ethically and profitably for the betterment of the communities in which our ABC Maine members work."
- Tami Staples, Membership Director - Associated Builders & Contractors of Maine
Ready to start a project?
Contact us via the form below and someone from our team will be in touch within one business day.