We take pride in making our clients happy.
"We've worked with DeBlois Electric on numerous projects and have been impressed by their team of highly specialized professionals, their quality of work, and their positive, can-do attitudes."
- Kevin French - Landry/French Construction
"I have worked with the DeBlois family for many years and been impressed by their consistent commitment to providing a high level and comprehensive platform of employee benefits for their employees. They have respectfully pushed us to make sure that whatever we bring to the table, their employees will always be given the best possible benefit options at the most reasonable cost."
- Mark W. Anthoine, RHU, CLU, ChFC - BGA Financial
"DeBlois Electric Company has been an engaged member of Associated Builders and Contractors of Maine since 1990. They set the standard for safety, performance, and integrity in the construction industry. They develop people, win work and deliver that work safely, ethically and profitably for the betterment of the communities in which our ABC Maine members work."
- Tami Staples, Membership Director - Associated Builders & Contractors of Maine
Electrical Experts
DeBlois Electric has licensed and trained crews that specialize in a variety of areas, including hospitals and medical office buildings, industrial equipment and spaces, multi-unit housing, sports facilities, and office space. We have over 50 field personnel, as well as trained professionals for generators, lighting retrofits, smart technologies, and power quality. Every project goal is about meeting client needs while keeping within budget. In the pre-construction phase, we develop a detailed plan and review the layout with the project team. We incorporate any changes into the layout before beginning work in order to save time and money. Throughout the project, we continue to work closely with the owner and the project team for a cost-effective and high-quality result.
To streamline work on your job site, DeBlois Electric runs a full-scale pre-fab shop. The goal is to develop innovative methods to increase the productivity of field labor and standardize materials. Questions are answered early in the process, preventing on-site issues which are counterproductive and cause delays. A great benefit of pre-fabrication is that portions of the work can be made ready at our pre-fab shop, improving efficiency and productivity for all team members, and enabling the team's ability to facilitate a fast track project schedule.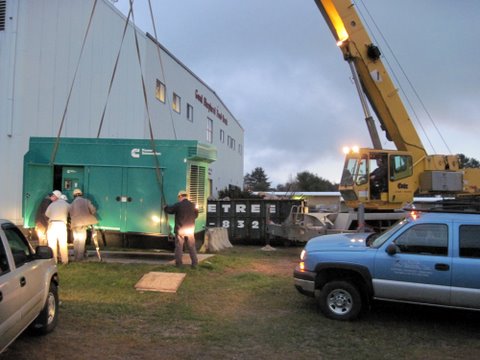 Ready to start a project?
Contact us via the form below and someone from our team will be in touch within one business day.