A team committed to

excellence, positivity, and growth.
At DeBlois Electric, we invest in our people and are proud to watch them grow in their trade. As a family owned business for over 50 years, we owe our excellent reputation and diverse project successes to our hardworking team. Our management crew all started in field labor, and the average employee has over 15 years of service for DeBlois Electric. This commitment is a true testament to the power of our supportive environment, great training programs, and longterm opportunities.
Looking to join a positive, well-respected team and grow your trade?
We hire team-players with proven leadership skills and a great attitude. We're always on the lookout for qualified individuals with experience and a current Maine electrical license who work as:
Licensed Journeyman
Master Electrician
Project Foreman
If that sounds like you, we encourage you to submit your resume below and visit us in person to apply.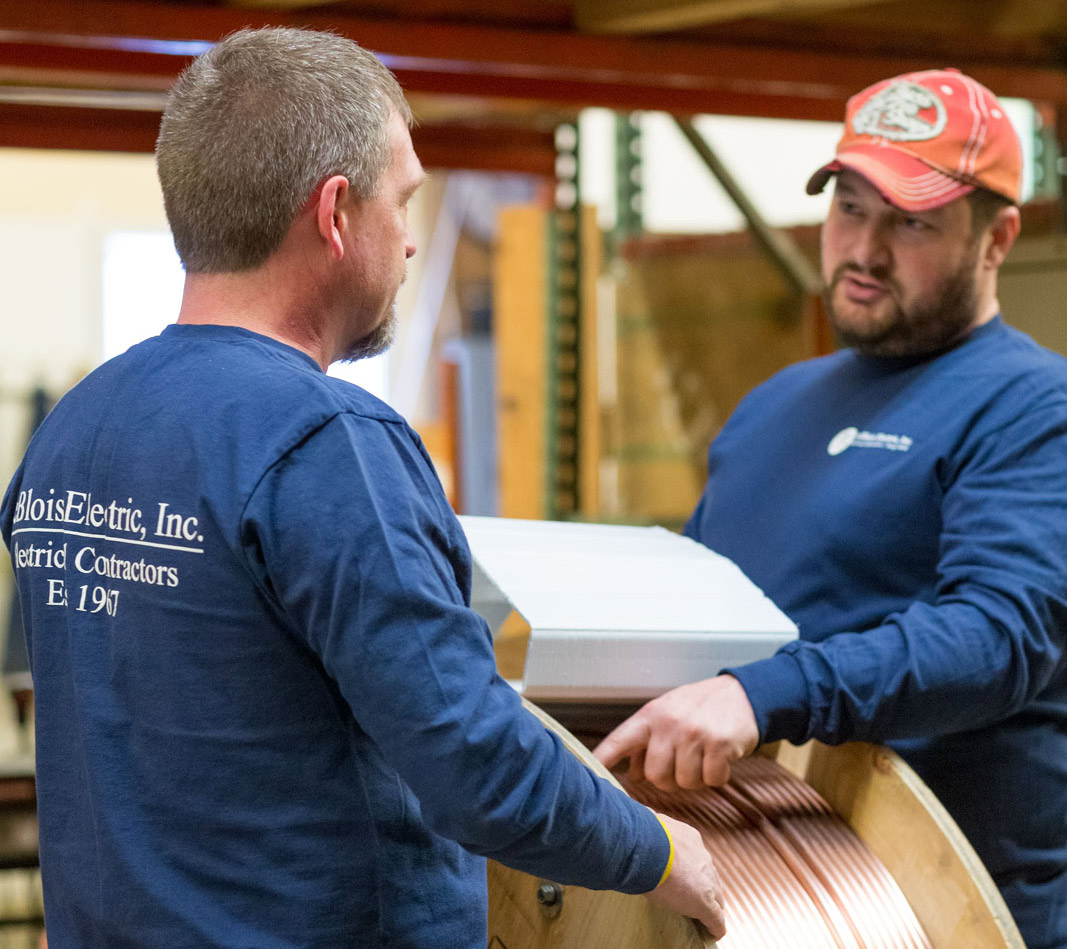 Full Benefits. Rewarding Work.
DeBlois Electric employees receive competitive full time or hourly wages, and full benefits including health insurance, life insurance, and 401K. Additional perks include vacation and holiday pay, tool program, uniforms, and travel reimbursement.
DeBlois Electric is an equal opportunity employer.
Check out some of the projects you could be working on!