A team committed to excellence, positivity, and growth.
At DeBlois Electric, we invest in our people and are proud to watch them grow in their trade. As a 100% employee-owned company with over 50 years of experience, we owe our excellent reputation and diverse project successes to our hardworking team. Our management crew all started in field labor, and the average employee has over 15 years of service with DeBlois Electric. This commitment is a true testament to the power of our supportive environment, great training programs, and long-term opportunities.
Immediate openings for experienced licensed electricians. Looking for a place to grow? Join a team that values its members.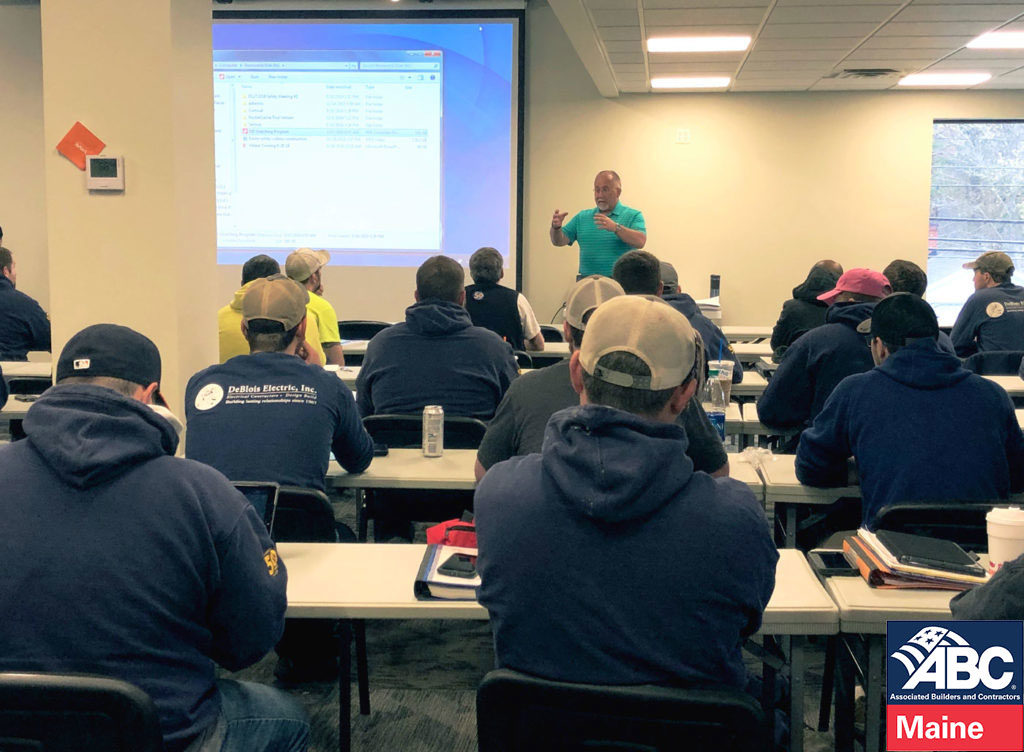 Full Benefits. Rewarding Work.
DeBlois Electric employees receive competitive full-time or hourly wages, and full benefits including:
Multiple health insurance* options (including no-cost to the employee)
Life insurance
401K with employer matching up to 4%
Vacation pay
7 paid holidays
Sick pay (40 hrs/yr)
Tool program
No-cost uniforms
Travel reimbursement
Maine State Registered Apprenticeship Program
Foreman/Leadership training for qualified applicants
Most importantly, joining our team means you will have a financial stake in our future success. As a 100% employee owned company, DeBlois Electric believes our future success equates with your future success.
DeBlois Electric is an equal opportunity employer.
Here's What Our Team Says About Working At DeBlois Electric
"We have a great sense of community."
"This company is family-first, and they mean that. We all support each other outside of work, too."
"Everyone works well together. Real friendships are formed in this place."
"We work hard, and we play hard, too. We like spending time together at company events and outings."
* This link leads to the machine-readable files that are made available in response to the federal Transparency in Coverage Rule and includes negotiated service rates and out-of-network allowed amounts between health plans and healthcare providers. The machine-readable files are formatted to allow researchers, regulators, and application developers to more easily access and analyze data.

Employee Comments
What does this organization do that makes it a place where people would want to work?
You are more than an employee here, part of the family, owners, and coworkers that genuinely care about you. There are many opportunities for growth and you are given every chance to succeed.
-
We are a close-knit organization that puts its people first, recognizes the importance of our families and personal lives. Our safety is also very important. Our culture is very team-oriented which creates an environment that promotes personal growth.
-
The company is fast-paced and a true team environment - everyone cares about each other and employees are given the time they need for personal reasons.
-
I like the environment and the people I work with.
-
I like working at DeBlois Electric because it's a large company with a small company feeling, you can really feel the family values in the company.
-
I enjoy working with the guys I work with. I also enjoy getting faced with new challenges and learning something new every day.
-
Because I get to do something different everyday.
-
The community. People at DeBlois want to inspire others and pass on their knowledge; and as a apprentice I could not ask for anything better.
-
DeBlois offers a great opportunity, to learn the trade in the field as well as from an educational standpoint and has a great crew from office operations to field performance.
-
I enjoy working at DeBlois Electric because they work with me to achieve and support my professional and personal goals. They care about me, I'm not just a number.
-
Apprenticeship Program
With the help of the Associated Builders and Contractors (ABC) of Maine, we developed an education program to address the specific needs of our employees. Our program allows students to customize their academic schedule with online assignments, and most importantly, to be able to keep working while they pursue licensing. Assessments are based on both the text and a hands-on skills assessment, and each student is mentored by his/her project foreman.
For most, this program will be completed within two years. The minimal cost is deducted weekly from their paychecks and will be reimbursed up to 90%. Students are eligible for incremental pay increases at the completion of each of the four levels of technical proficiency.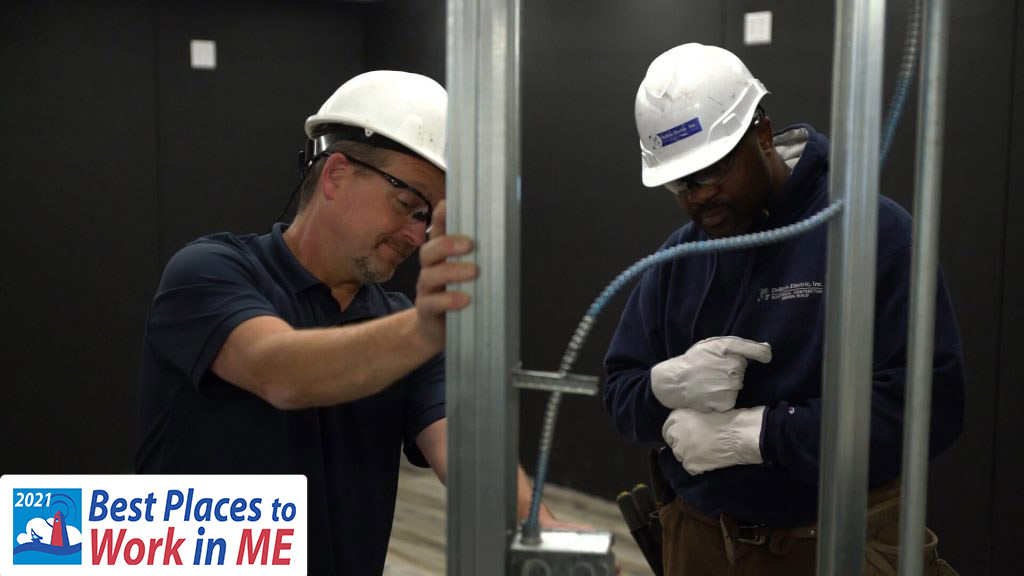 Apply for a Job with DeBlois Electric
If you're interested in working with DeBlois Electric or want to learn more about the DeBlois Electric Apprenticeship Program – please get in touch! Submit your information and resume below and follow up with an in-person visit to apply.
1033 Sabattus Street
Lewiston, ME 04240