Building lasting relationships.
DeBlois Electric has grown since 1967 to be one of Maine's leading electrical contractors. While we have become known for our commercial electrical work, we continue to manage an active portfolio of residential electrical work. We are proud to have a team of skilled electrical professionals in both the field and support in the office.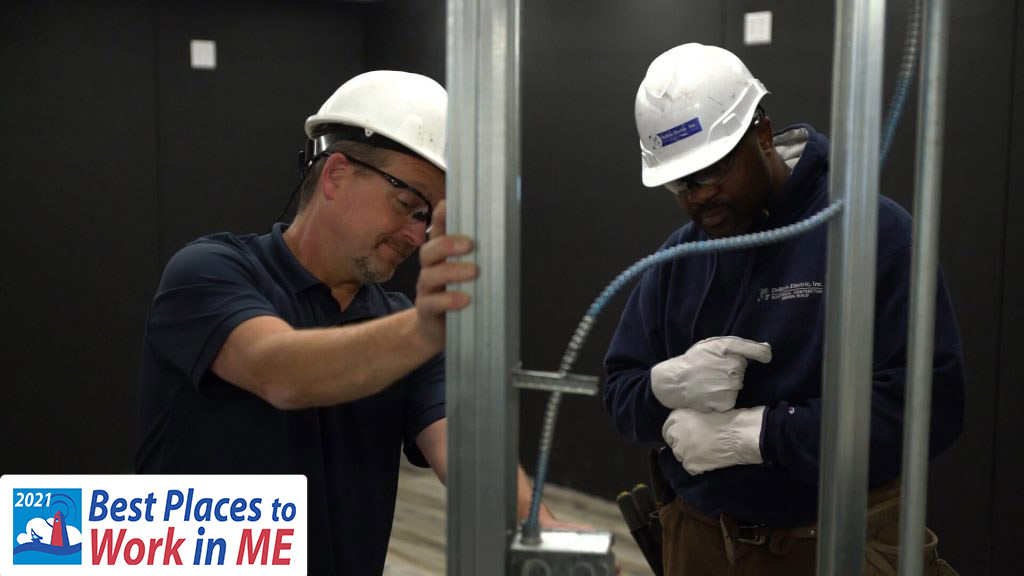 We take pride in making our clients happy.
"We've worked with DeBlois Electric on numerous projects and have been impressed by their team of highly specialized professionals, their quality of work, and their positive, can-do attitudes."
- Kevin French - Landry/French Construction
"I have worked with the DeBlois family for many years and been impressed by their consistent commitment to providing a high level and comprehensive platform of employee benefits for their employees. They have respectfully pushed us to make sure that whatever we bring to the table, their employees will always be given the best possible benefit options at the most reasonable cost."
- Mark W. Anthoine, RHU, CLU, ChFC - BGA Financial
"DeBlois Electric Company has been an engaged member of Associated Builders and Contractors of Maine since 1990. They set the standard for safety, performance, and integrity in the construction industry. They develop people, win work and deliver that work safely, ethically and profitably for the betterment of the communities in which our ABC Maine members work."
- Tami Staples, Membership Director - Associated Builders & Contractors of Maine
Residential Services
DeBlois Electric was founded in 1967 as a residential contractor, and we remain committed to providing residential services to our community. Our friendly, efficient, and professional staff is here for your next home electrical project.
Commercial Services
Our commitment to building lasting relationships means we work with some of Maine's most recognizable general contractors and organizations. We specialize in design and build services, and competitively bid plan and specification projects. 
Ready to start a project?
Contact us via the form below and someone from our team will be in touch within one business day.