Could your energy usage improve?
Do you know exactly how much power your building is using, when, and where? For many commercial spaces, it's not easy to manage power usage, let alone reduce it responsibly – but that's where DeBlois comes in.
Using state of the art technology and equipment, we set up Power Metering systems that offer unparalleled insight into the way electricity is used in your space. From this data, we're then able to make recommendations on how you can streamline and improve power usage – potentially saving you thousands of dollars.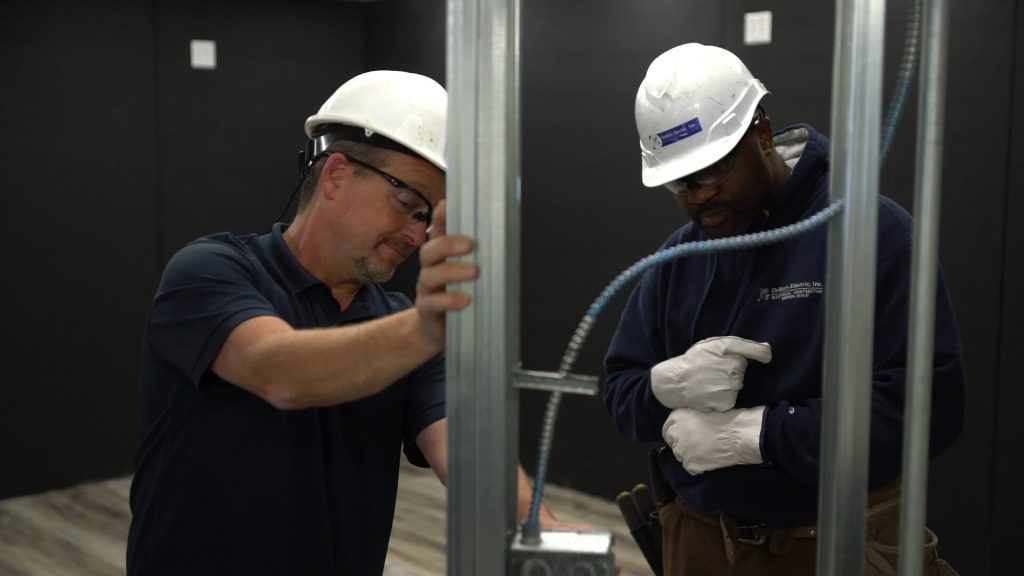 Lower utility and operating costs
Improve energy efficiency
Boost productivity
Eliminate voltage fluctuations and flicker
Achieve standards compliance
Improve equipment and system reliability and lifespan
Minimize downtime and production losses
Improve system capacity
Reduce maintenance and equipment replacement
Meet sustainability goals
How We Help
We are experienced in installing and managing power metering technologies, and can recommend and implement sustainable energy solutions that maximize power quality and efficiency.
We proudly offer both Power Metering (the design and installation of smart systems to help understand your power usage) and Power Quality (the analysis and recommendation of how to improve power usage & efficiency) services.
We take pride in making our clients happy.
"We've worked with DeBlois Electric on numerous projects and have been impressed by their team of highly specialized professionals, their quality of work, and their positive, can-do attitudes."
- Kevin French - Landry/French Construction
"I have worked with the DeBlois family for many years and been impressed by their consistent commitment to providing a high level and comprehensive platform of employee benefits for their employees. They have respectfully pushed us to make sure that whatever we bring to the table, their employees will always be given the best possible benefit options at the most reasonable cost."
- Mark W. Anthoine, RHU, CLU, ChFC - BGA Financial
"DeBlois Electric Company has been an engaged member of Associated Builders and Contractors of Maine since 1990. They set the standard for safety, performance, and integrity in the construction industry. They develop people, win work and deliver that work safely, ethically and profitably for the betterment of the communities in which our ABC Maine members work."
- Tami Staples, Membership Director - Associated Builders & Contractors of Maine
Ready to start a project?
Contact us via the form below and someone from our team will be in touch within one business day.