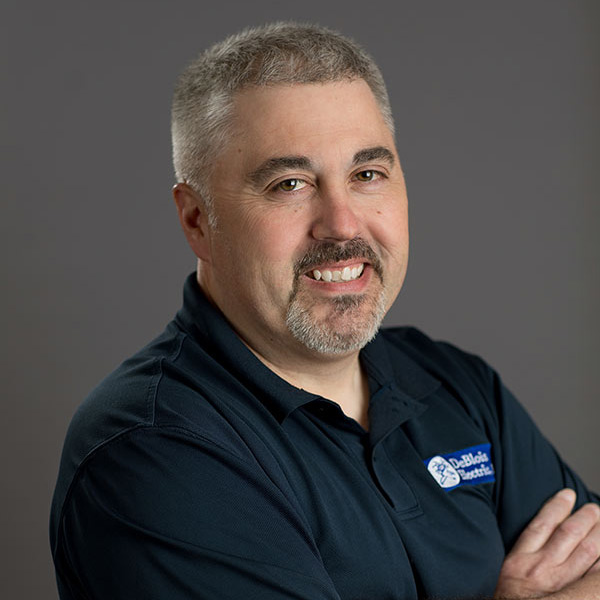 Steve Morin, senior project manager, has been with DeBlois Electric since 2003.
"I really like working at DeBlois Electric for the team atmosphere. I really like that we do everything team first and that there is a real sense of community here. I have worked other places that felt like 'a place to work' but this place feels more like family. I like that we are a highly productive team and we still find ways to have fun while doing it. One of the things I really like is building relationships; it's great to be part of a team that is committed to honoring those relationships. I like the passion and drive that we all seem to have, all the way from ownership to the field. I feel very fortunate to be at a place where I want to care for the people around me, and they want to care for me!"
Steve joined DEI as an electrician with over ten years of experience, including construction at three large ice arenas. He is licensed in Maine. He has several years of field experience as both a project foreman and electrical superintendent, bringing extensive field management experience as a project manager. Steve has been a project manager for several years and is adept at working closely with project team members. Steve blends the strengths of the field and management for the benefit of all. He is a certified EcoXpert with Schneider Electric and successfully completed the ABC Electrical Management Project course at Purdue University.