Electrical Maintenance
Our electricians are available 24/7 for wiring and maintenance of heating & cooling systems, interior & exterior lighting, pools & hot tubs, and appliances. We also can add & relocate switches and outlets, as well as upgrade electrical panels and meters.
Small Projects
Need a quick fix, new outlets, or a general maintenance visit? DeBlois does all projects, big or small.
Power Metering, Quality, and Infrared Scanning
DeBlois installs and manages your power metering technology. Our systems offer unparalleled insight into your electricity use and allow us to recommend and implement sustainable energy solutions in your space. We also offer a power quality analysis and subsequent recommendations of how to improve power usage and efficiency in your space.
Lighting Retrofits
We specialize in making existing lighting systems more efficient and eco-conscious.
Generators
We are certified with Kohler, giving both our residential and commercial customers access to the best in the industry.
Smart Technologies
We can make a system's lighting and shading smarter through automation in commercial spaces.
Electrical Experts
DeBlois Electric has licensed and trained crews that specialize in a variety of areas, including hospitals and medical office buildings, industrial equipment and spaces, multi-unit housing, sports facilities, and office space. We have over 50 field personnel, as well as trained professionals for generators, lighting retrofits, smart technologies, and power quality.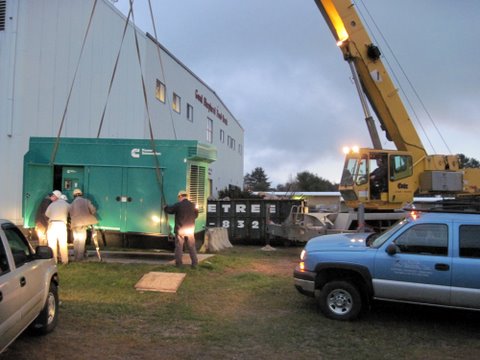 Commercial Work Order
How can we help you?